By on July 5th, 2015
3 Reasons Furnished Apartments in Westwood Are Ideal for International Students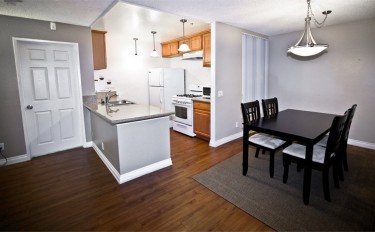 There are countless reasons that you might choose to attend a college or university in the Los Angeles area of California, and there are a lot of reasons why you might also choose one sort of housing over another. However, we can give you three great reasons to consider furnished apartments in Westwood as your ideal option.
By Westwood housing, though, we don't mean just any of the furnished apartments in Westwood you might find listed in different online resources. What we mean is the housing in Westwood available through USH or Universal Student Housing. Though a leading provider of homestay arrangements, the firm also knows what students need and want, and makes furnished apartments in Westwood an affordable and viable option, too.

1. Although it is not a dorm, it still surrounds you with international and American students.
One of the most appealing things about dormitory living to international students is the opportunity to meet other people, improve their English, and start to see how "everyday" Americans live. The dormitory, though, is really too limited of a sample as it contains only people of the same general age range. This is one reason that many opt for a homestay – it lets them have firsthand experiences of a real, American family and is a true cross-cultural experience.
The option for furnished apartments in Westwood, though, combines all of these things. It is a place where people from all parts of the world will relocate for a school year or the duration of an internship. Most will share English as their common language, and find themselves using it more and more. And yet the responsibilities of housing in Westwood will mean that the student or intern has to head out into the community for everything from shopping to entertainment.
2. It is incredibly affordable.
It is easy to look at a monthly rental figure and think that this is all that your housing will cost. Whether in a dorm, apartment, or homestay, you can make the mistake of thinking that the "housing" option alone is all that you will have to pay. However, in all other scenarios, there will be things such as transportation, utilities, and even penalties for ending your lease too soon.
For example, let us say that you took a regular apartment and signed a one-year lease. You may need only 10 months of that lease and will have to pay the final months' of rent even though you are not there, find a way to offset the costs, or pay a penalty for ending the lease ahead of the agreed upon date. This has to be figured into the overall costs for Westwood housing or your temporary housing in Los Angeles.
The USH furnished apartments in Westwood are what is known as turnkey, and the rate you are quoted includes everything but your food. Because this housing in Westwood puts you in the best neighborhoods for shopping, dining, and entertainment, you will have almost no transportation expenses either.
3. It comes with luxury amenities.
Take a look at unfurnished or furnished apartments in Westwood and you will rarely see something like "rooftop Jacuzzi" or "swimming pool". Also, a full-time and round-the-clock superintendent is a rarity, too. However, the Westwood housing from USH does come with such amenities as part of your rental fee, and this just cannot be ignored. The option to go swimming every day of the year or to meet with friends and neighbors for a rooftop weekend gathering will enhance your quality of life and your overall experience, and it is impossible to put a price tag on such an opportunity.
Housing in Los Angeles, whether for Kaplan, Santa Monica College, or UCLA housing, is notoriously costly. Why not skip all of the difficulties and use furnished apartments from USH instead?