By on August 3rd, 2015
Community Colleges, Homestays, and You
Not long ago, US News noted that international students should consider attendance at community colleges as these can help with English skills, save them a lot of money, and let them become familiar with the American educational system before they commit fully to a four-year program or institution. (USNews.com)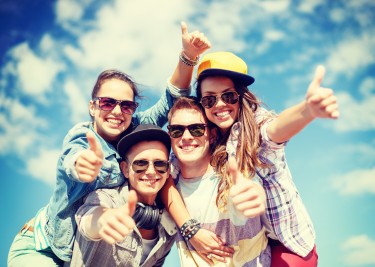 What the article only touched on, however, was the fact that community colleges are also in some of the best "college town" areas, and allow international students a chance to enjoy a homestay experience. This is a far more supportive type of living arrangement that also comes with the benefit of first-hand experiences with American citizens.
The Homestay Option
Why would this be more appealing or beneficial to international students attending community colleges? For one thing, though some of the best community colleges in areas like Miami, FL and Tempe, AZ are encouraging to international applicants, they may not have student housing for their two-year programs. This means that international students will have to find housing, and most will have to do it from abroad or hurriedly upon arrival in the country.
There are also issues like transportation and food. It can be daunting to navigate a city like Miami, FL if you are unfamiliar with the area or have never driven in the U.S. before. Public transportation may also be confusing, and any of these things can make it very challenging for a student to settle happily into their new routine.
Shopping for food can also be tough if you have never lived in the U.S., and even if a student has roommates, few will be willing to teach a fellow housemate about shopping, dining, and other aspects of life in their city.
The Appeal of Homestay
In all of these things, the homestay option is an ideal solution. For example, let's say you enrolled in Mesa Community College (near Tempe, AZ) or Miami Dade College's Wolfson Campus. In both instances, you would have to find housing within a very urban area. You would then have to furnish your housing, learn the transportation routes, and discover where affordable food and meals could be found.
All of this would take time and resources, and this could interfere with your preparations for study or even with your academic success.
If you chose the homestay in either of those cities, you would be matched to a host or host family eager to support your efforts. You would have your own room that is ready for you upon arrival. You could arrange to eat meals with your host family or have food already on hand. Lastly, with a premium homestay firm you can even find a host willing to provide transportation to campus and back.
While this is fantastic when you are beginning your studies, recognize that it allows you the chance to easily explore the area without all of the other day-to-day struggles. You can still enjoy campus life and make a lot of college friends, but know that you have a home-like setting to return to at the end of the day.
Your homestay will allow you to use your English and really improve upon it, and you and the host or host family can learn a lot about one another's cultures. Depending upon your background, the city in which you live may even have a community of people from your homeland. This may allow you to experience what life is like for them, as well, but without missing out on firsthand experience that comes from a homestay.
When considering studies in the U.S., don't overlook the top quality community colleges in cities like Tempe, AZ or Miami, FL, and explore your options for an affordable and utterly enjoyable homestay setting.