By on November 16th, 2015
International Students and Interns Should Consider Homestays in Tempe, Arizona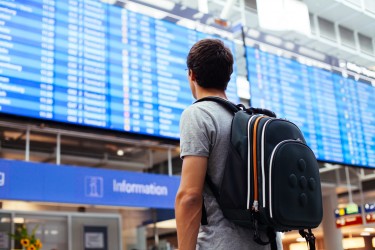 Whether you are an international intern lucky enough to get a spot at the Apollo Group, Inc or you are headed to Arizona State University, Le Tutor Language School, or other Phoenix and Tempe area institutions, you will want to plan your stay well in advance. There are so many things that need to be dealt with before you board your plane for the U.S., and you will need to be sure that you can arrive without a lot of tasks that you have to get done immediately.
Just imagine landing after a lengthy flight and having to find transportation to a campus, rental, or temporary housing site. After that, you have to get yourself settled (including finding furnishings or setting up the space), find something to eat (including going shopping in an area you don't know at all), and get organized for the coming days. All of that, and you may not have even had a single night's sleep!
This is one of the main reasons that so many international students and interns in the Tempe, AZ area are now opting to use homestay programs instead.
The Many Benefits of Homestays
That scenario we just outlined above would never occur if you chose a homestay because the situation just wouldn't exist. Premium homestay providers in the Tempe, AZ area offer their international clients such a range of benefits and choices that they could avoid that exhaustive "first day" experience altogether.
Instead, when you got off the plane and stepped out of the airport baggage claim area you would be going to your new home, your host family. Your new home away from home where you could settle into your comfortable, private room. You would then be able to enjoy the peace of mind and rest up for the next day's work or study.
You would never need to shop for furniture or settle into a very generic and sterile living space. You could choose to have all of your meals as part of the package, and really experience what the average American eats or does every day. You would instantly be able to use your English and start to improve upon it, and you would be supported by a home-like environment where your only real job would be to learn or gain what you need from your internship.
Homestay clients in the Tempe, AZ area also get an instant social life thanks to their host or host family, and this can help them to also learn a lot about the region. There is never the need to seek out cultural or educational experiences or venues when living under the same roof as locals who already know all about their hometown and what it offers to you.
Naturally, you might worry that this is a system outside of your budget, but the reality is that many of the best homestay programs are more affordable than any other housing, dining, and transportation plans. So, if you are coming to study language, go to ASU or work as an intern in Tempe, AZ, give homestay providers a serious consideration.