By on April 21st, 2015
Homestay as Cultural Experience
As an international student considering their housing options during studies in the United States, you have a nice array of choices. You might choose a dormitory on your school's campus, you could rent or share an apartment with other students, you can scout around for friends or relations with which to say, or you can opt for what is known as a homestay.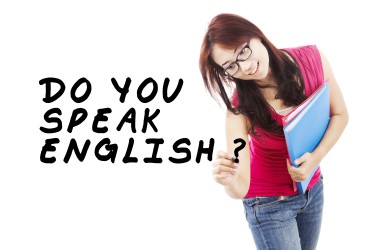 Which is the right choice? There are a lot of what are known as "pros and cons" to consider, but before you draft long lists of the benefits or negatives associated with any of your housing options, ask yourself one major question: Are you interested in the school experience alone, or the much broader cultural experience of living in another country?
Student-Limited Perspective
A lot of prospective exchange students jump right into any dormitory options because it puts them in the middle of students, just like themselves, and lets them travel easily around the campus. Even when it is an apartment near the campus, though it is an environment strictly limited to the student body.
Why should this be a bad thing? In reality, it isn't bad at all. However, if you answered that question above saying you wanted a cultural experience of the country, it may be challenging in the limitations of a college campus. Even schools with huge cultural programs and lots of foreign exchange students, you may not be able to experience the everyday life of people in the U.S.
Friends and Relations
While the idea of being at home while away from home is also appealing, as this is what you could reasonably expect if staying with family or friends of your family, it can also prevent you from enjoy the most out of your weeks or months in the U.S.
You may not use English if you can easily slip into your native tongue each night, and you may not experience such unique things as the local food favorites and other institutions if you are surrounded by loving folks from home.
Homestay is a Home…But a Different One
With a homestay arrangement, you can start to enjoy some of the best parts of studying abroad. You will get to know your area in the way of an actual "local" – meaning the best spots for hiking or walking, the coolest shops or restaurants, the different sports or cultural institutions, and more.
In previous blogs we've given tips for international students who choose homestays, and we've pointed out that leaving home and traveling to the U.S. to study can be a very overwhelming experience. We have also indicated that making friends with other foreign exchange students, learning American "slang" and getting involved with extracurricular activities are great ways of settling in. You will do these things each day on campus when surrounded by other students.
And yet, you may still feel overwhelmed by your relocation and new surroundings. A homestay option provides you with a solid foundation with a family and home like setting. This helps you to feel more secure at once and lets you adjust to what everyday American life is like without also trying hard to keep up with roommates and peers who are already up to speed and ready to explore the campus or surrounding areas.
Give yourself a chance to really delve into American culture by choosing to stay with a perfectly matched American family. You can visit USHStudent.com to see how our system lets you decide if you want to live close to campus, with pets, and even what ethnicity you would feel most comfortable with. In the end, you'll be matched up to your perfect housing option and get the very best of all worlds.