By on October 18th, 2016
5 Essential Things for International Students to bring while Studying in the USA
Getting accepted for an international study program in an American college or university was just the beginning of your new adventures. Now that you're in, you've got at least a few years of exciting new experiences ahead of you. Before you can begin your study program and work towards your goals, there are a few things you must do. You need to meet your new homestay family and get settled in to your accommodations, of course, but even before that, you have to pack!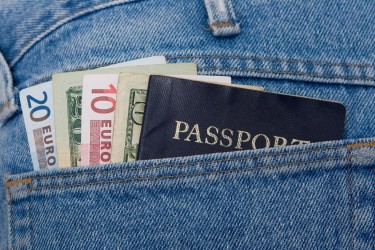 Packing for an international study experience, especially if you are choosing to stay with a host family, isn't the same as your regular packing for travel. You won't need nearly as many supplies as you are probably thinking. After all, you're moving right in to a fully stocked home, with linens, food, dishes, and everything else already provided. Here are five absolute essentials you need to be sure you have when you set out from home:
1. Important Documentation
This includes items like your passport, visa, your medical records, your academic transcripts, your acceptance letter from the university you'll be attending, any reference letters you needed for scholarships or other programs, and any insurance and financial information you have. Note that some universities require that your transcripts be sent directly to them through the mail, so you may need to arrange that with your previous school before you leave.
2. Medications
Before you leave for your trip, you'll need to get refills of any prescription medications you take, and you'll also need written prescriptions from your doctor so they'll pass through customs. Once you arrive, the guidance counselor or officer at your new university will be able to assist you in getting an American doctor who can provide you with future refills. This can take some time, so you need to be sure you have at least a month's refill with you. Additionally, you might wish to contact the school ahead of time, to see if you can arrange an appointment with the campus medical services soon after your arrival date.
3. Adaptor for Electronics
Your laptop, cell phone, and other electronic devices are likely different voltage devices than are commonly used in the United States. At the least, you'll need a travel-sized adaptor that you can use in airports, and then you could purchase a standard American charger for your device once you've settled in.
4. Portable Mementos
It's always a good idea to have some small thing from home to help you get through homesickness, but you should take care to choose portable items. Pictures, a small pillow, a piece of jewelry, a single yearbook, or other items of this nature are great. Try to avoid items like stuffed animals and blankets that will take up a lot of space in your suitcase.
5. Local Currency
A small amount of cash, traveler's checks, or an international prepaid debit card are great items to carry with you as you are traveling. You don't want to carry too much, but it's better than being caught with nothing before you arrive at your new host family's house. You may also wish to inform your bank that you'll be studying abroad so that they will not block any transactions you attempt to make while in America.
Other than these items, you really don't need much else. A week or two's worth of clothing that can be layered for different types of weather is a good idea, along with a few basic toiletries to get you through till you arrive at your homestay. This will leave plenty of room in your suitcase for the souvenirs to take home.