By on November 2nd, 2016
Housing for Custom Designed Program at UC Irvine Extension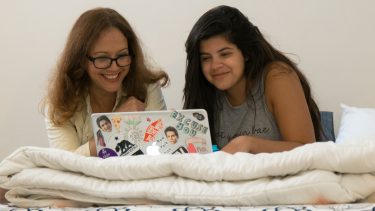 Not all students come to study in America through the traditional means. In fact, we frequently help arrange homestay accommodations for international interns and students. One of the great things about the American higher education system is that it is designed for everyone.
One of the programs that is offered by UC Irvine Extension is called the "Custom Designed Program". This is meant for a group, such as a business, that wants to have its employees or members all educated in the same topics at the same time. While in this program, you'd be treated just like a regular student, meaning you would still need to find housing. Just as with any other international study program, choosing homestay as your housing option it can save you money and make your experience richer.
While the business or group that arranges the training will be responsible for what the students would be learning company like Universal Student Housing will be working on the fine details on your homestay accommodation. With the proper homestay arrangements, you can start to enjoy live in Irvine like a local..
UC Irvine Extension is located in California, near beaches and mountains, so there are tons of great places to explore during your stay. California is a hot spot for American culture, filled with both small towns and big cities. While you are here, it's a wonderful idea to check out the variety of people and places you can see. Take advantage of your host family's hospitality and get to know the local culture; it can help you develop even more skills that are useful in the future.
Homestay program, is the best housing option available for foreign student groups while attending UC Irvine Extension's custom program. It offers you the best experience you can have in the culture exchange. Together with UC Irvine Extension, you can create the perfect work force.