By on December 1st, 2015
The Best Situation for International Students and Interns in Los Angeles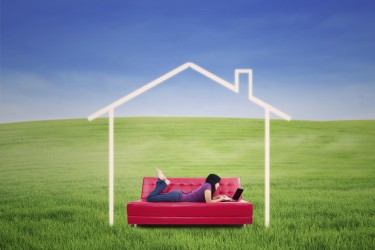 There are so many issues that an international student or intern has to deal with, and though many of them are expected or easy to anticipate (applications, travel arrangements, and so on), one of the most challenging is housing. After all, you may be unable to seek out an apartment or living situation easily while living outside of the U.S., and may find yourself accepting housing that is less than ideal. You might have to rush to find housing in Los Angeles as soon as you arrive, and then there are the bigger issues.
Such as? Well, if you find housing in Los Angeles that puts you where you need to be in the city, what about furniture and household goods? What about the lease and the utilities? And what about roommates to help split costs?
While it is possible to seek out housing in Westwood or housing in Los Angeles using the Internet, the rest of the issues are much more challenging to address. Fortunately, Universal Student Housing or USH has an option for furnished apartments in Westwood that settles all of those issues in one, single step
The Best Alternative
Though it is common for international students or interns to look for housing in Los Angeles or to seek out UCLA housing or UCLA apartments, many turn to more affordable and practical solutions like a homestay. Though a homestay provides a student or intern with an immense list of benefits, it may not give them the independence and complete privacy that some desire.
Yes, there is an affordable room and board arrangement, and even some transportation options when hosts are willing, but with the Westwood housing available from USH, you get the best alternative living scenario possible. The intern or student who selects the furnished apartments ready to move in Westwood from USH will be within easy walking distance of schools like UCLA or a short bus ride to Santa Monica College. They will have flexible arrangements that eliminate the need for a traditional lease, and they have all of the furnishings and household goods they will require for their stay.
In addition to these benefits, those who choose Westwood housing over UCLA housing or other dormitory arrangements will still be surrounded by other international students or interns. They still get to practice their English, have the company of a well-matched roommate, and tap into a long list of excellent amenities that no homestay or other form of housing in Westwood includes in the price.
The Amenities of Housing in Westwood
For many, it would seem like a complete fantasy to imagine a brand new, fully furnished, and modern apartment just steps from their campus or workplace. It would seem unrealistic to envision this sort of housing in Los Angeles being available easily through a trusted firm, and yet USH specializes in such arrangements for international Student making the process very simple and easy.
And even more difficult to imagine is a property with a rooftop Jacuzzi, a swimming pool, round-the-clock staff, and properties situated in neighborhoods offering the best resources. While UCLA housing might put students within easy reach of neighborhoods containing the ideal shops, restaurants, markets and entertainment for students, the USH furnished apartments in Westwood are actually in the neighbors rather than just nearby.
If you are an international student or intern heading to one of the many universities, colleges, or businesses with internships in the Los Angeles area, give the USH furnished apartments in Westwood a look. They are incredibly affordable, offer a flexible lease arrangement and they are located in the ideal locations.